Google Drive allows you to easily share files with friends and colleagues so that they can view, comment, or edit them. Here we discuss how to share a google doc link or a link to any of Google Drive files on social media such as Facebook. Plus, we focus on how to send Google Drive files via emails.
After you sign up to your Google account, you can share your Google Drive files and folders with a specific group of people or with anyone who has your link.
There are two options to share a single item and/or a folder.
In April 2020, Google changed the sharing dialog for Google Drive, Docs, Sheets, Slides, and Forms.
When you click "Share", you'll see the dialog window where you can add people or groups by entering their email addresses.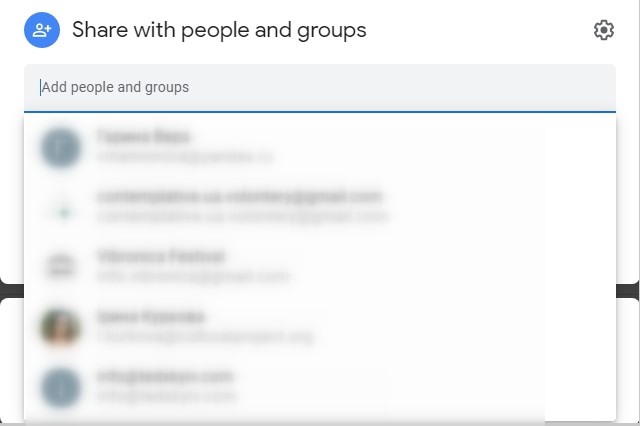 When you click "Get link", a window with a link to your file will appear.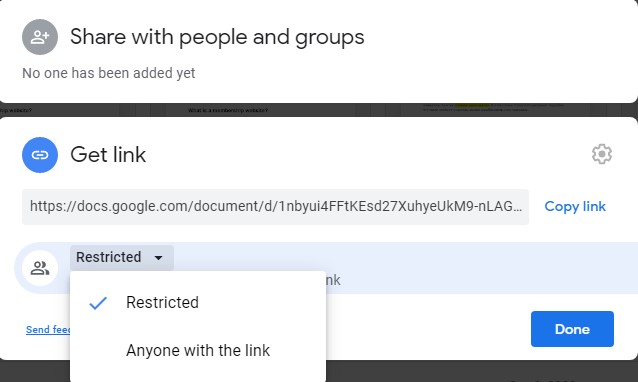 How to link a Google Doc to Facebook?
We'll show you how to share a Google Doc with a link on Facebook.
After you click "Get link", as it's shown above, choose "Anyone with a link". Then, select which actions will be available for your followers that have your link.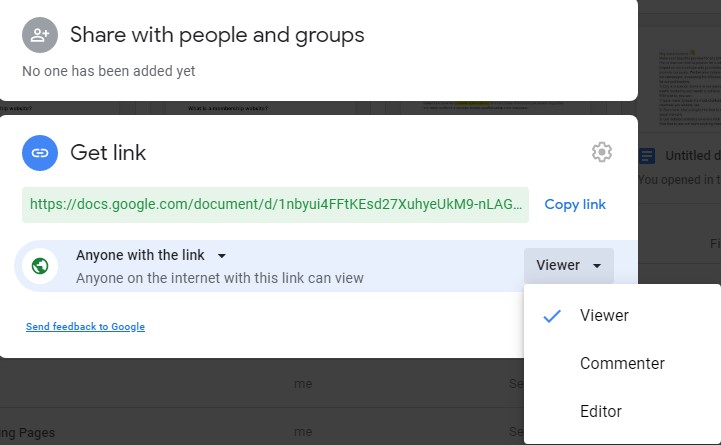 By clicking the "wheel" button, you can enable/disable the additional options for Viewers/Commenters/Editors.

To share the document on your Facebook page, click "Copy link". When you paste this link to your post, you see a long URL without any picture.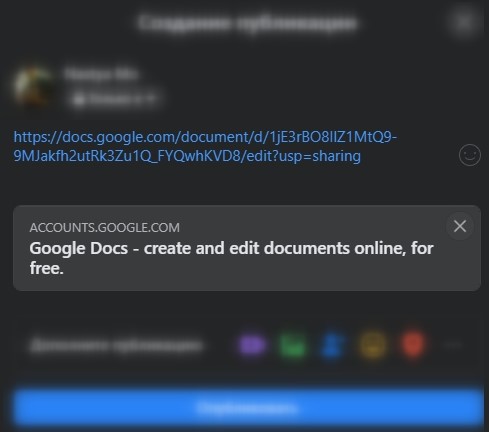 But if you want more people to see your post, the better option is to customize your link preview. How to edit the link preview of a Google Doc?
We recommend the Piar.io service for this purpose. Piar.io allows you to shorten your URL, add a custom picture, title, and description.

Add a picture and text to your URL, then click "Generate link". The service will create a short link with the piar.io domain name such as https://piar.me/1a2b3. But, if you want your followers to associate this link with your company, you can add a custom domain to Piar.io for a fee.

Paste the generated link into your Facebook page, and add people who are able to see it in the post settings.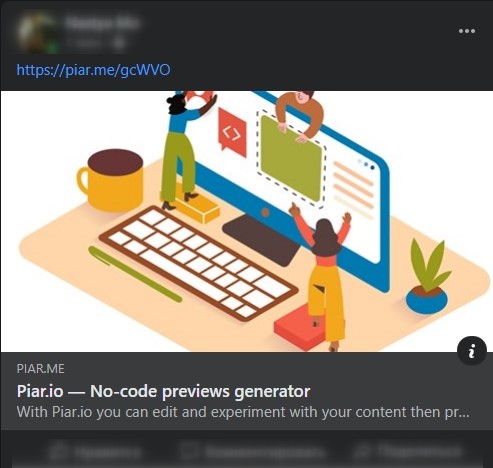 After you post the link, Piar.io will show you statistics on clicks.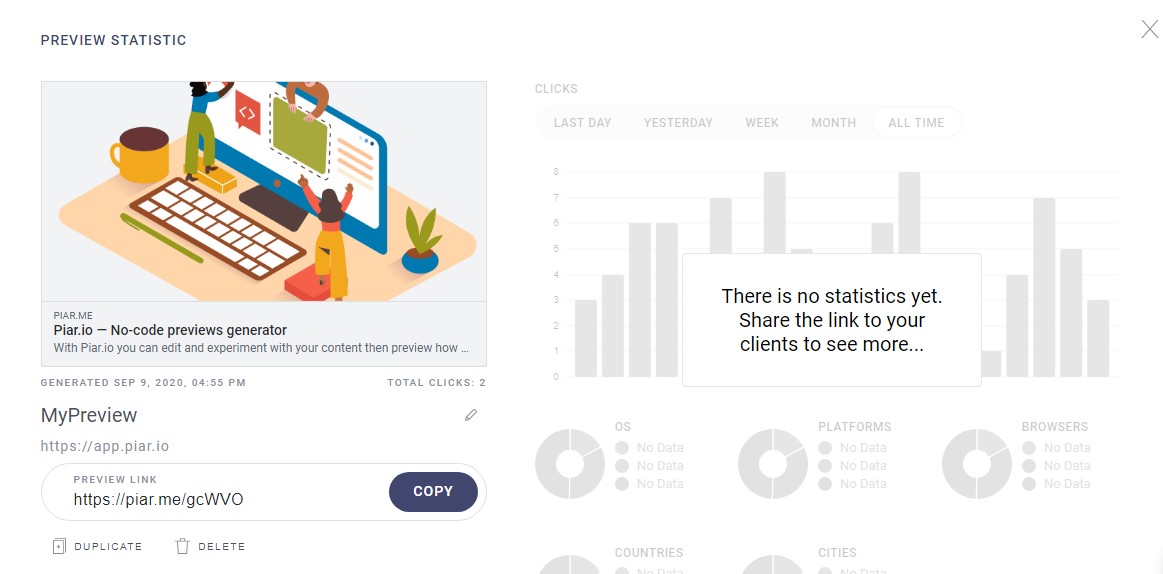 These steps can be taken to share any Google Drive file on ANY social media and/or messenger. Piar.io shows link previews for the most popular social networks. So, you have the means to edit how your link will be displayed on a specific platform.
How to send a Google Doc via email?
There are three ways to share a document from Google Drive via email.
Using the "Share" button

Sending your Google Doc as an attachment

Adding the link to an email
When you click "Share" for your file or a folder in Google Drive, you see a field where you can add an email address. The email address that you add can be assigned with "Editor", "Viewer", or "Commenter" access rights.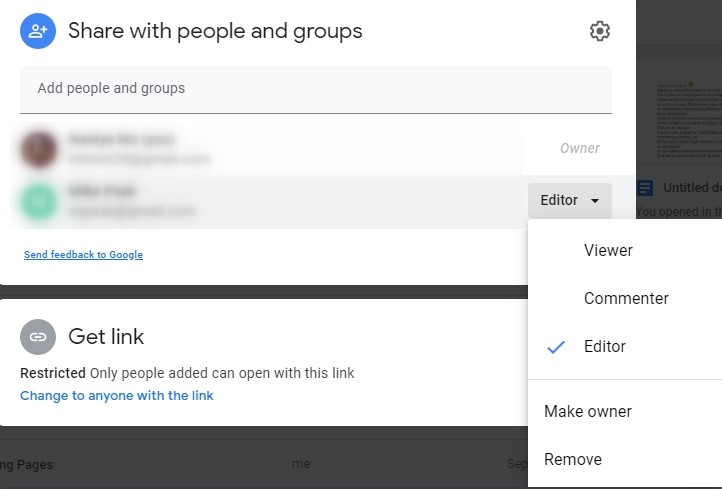 Additionally, there is a field for a message to be sent to your collaborator.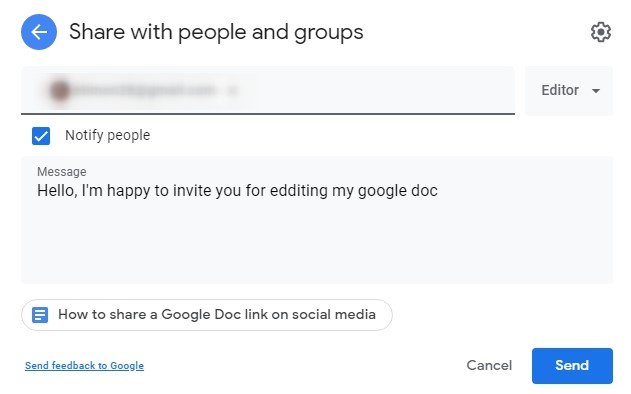 Click "Send" to invite your addressee to edit the document. Here is an example of what they receive.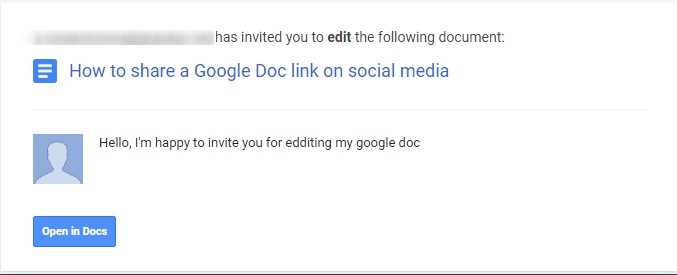 Alternatively, you can share the document as an attachment, so that your recipients can save it to their device in one click.
To do this, find "File" in your document menu and click "Email". Then, select "Email as attachment".

You'll see the window where you can add an email address of your recipient and a message for them.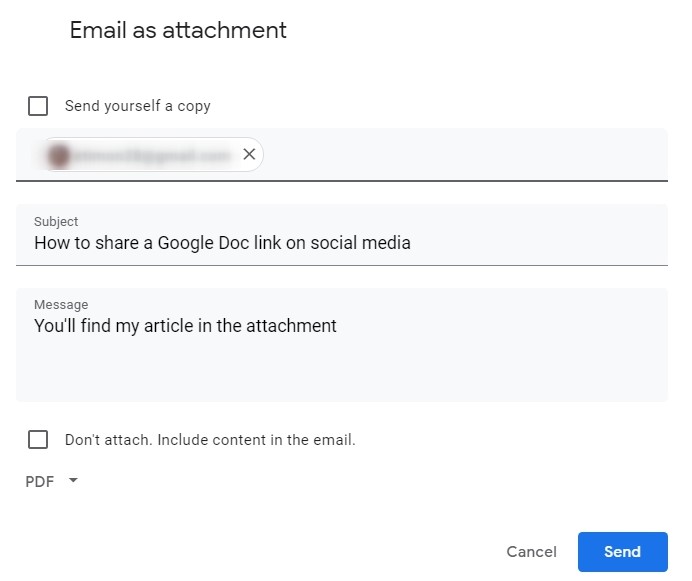 There are different types of attachments to choose from.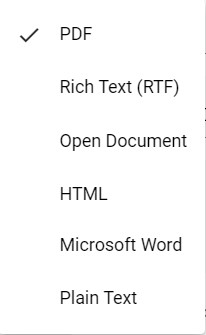 Here is an example of such an email with an attachment.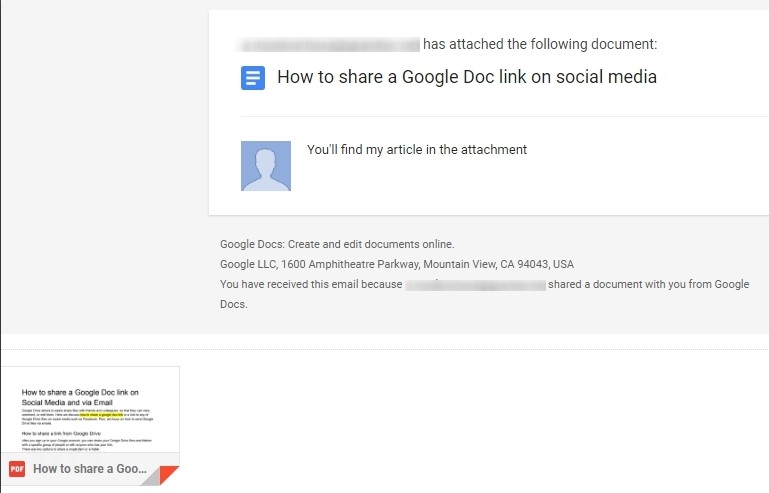 If you enable "Don't attach. Include content in the email", your google doc will be sent as a snapshot in an email body.
These two options are for the cases when you need to discuss, edit, or approve some documents with colleagues and/or business partners.
But there are cases when you need to send a cover letter with your document such as a commercial offer. For this purpose, it's better to send a link to your google doc embedded into a letter. Click "Get link" and place it in your email body. You may wish to track if your recipients open the link. Using Piar.io as a link shortener for your google doc URL, you'll automatically see statistics on clicks.
Summary
Before you share a file from your Google Drive, you need to decide how many people you want to see it and what access rights to give.

Your collaborators can be assigned with the Viewer, Commenter, or Editor access rights.

If you want to share your file on social media such as Facebook, choose the "Get link" option.

Edit your link preview and shorten the URL before you post if you want to get more views.

If you need to discuss files with your colleagues or work with one folder, use the "Share" button.

There are three options to send a Google Doc via email: "share", "attachment", and "get link".

The "Share" option is suitable for collaboration, as well as if you send your file as an attachment.

Use "Get link" if you want to embed your link into an email body when you send it as a cover letter.

Track clicks on your link sent by email using the Piar.io service.