Sharing links is an easy task, right? You just paste it into an email or place a live link on your website. Instagram makes it a bit more challenging. Still, with 500 million users engaging daily on the platform, it's worth the effort to increase your reach.
Here we discuss the ways to share links on Instagram.
How do You Post a Link on Instagram
Instagram isn't the most comfortable place to share links. The problem most likely stems from links leading users to other websites. Instagram is trying to get people to stay on the platform. This way, all sorts of engagement are created solely on Instagram.
So, if you need to share links on Instagram, you have some options.
Share a clickable link in your bio.

Add non-clickable links to your post captions.

Share links in the descriptions to the IGTV videos.

Add a swipe-up link button to your stories.

Pay to promote your links in Posts and Stories.
How to add links to Instagram Bio
When an Instagram user responds with the phrase "link in bio," it means they are directing their subscribers to go to the clickable URL on top of their Instagram account.
It is the only place on Instagram, where anyone can share a clickable link, including private personal accounts. When the users click on the link, they will be taken to the desired website. This URL can be a landing page, 'About Us' section, etc.
Some brands just add the link to their website, and some update their Instagram short URL frequently.

Here's how you add the link to your bio:
Go to your Instagram account and tap 'Edit Profile' at the top of the screen

Paste the link you want in your bio in the form of yourdomain.com

Add links to your other profiles starting with @.

It's a great place to add pages you identify with, for example, a business can tag its creator's account.

Add hashtags you associate with using #.

Instagram will suggest popular hashtags, so you can choose from them if you're stuck.

Tap 'Done' to save the changes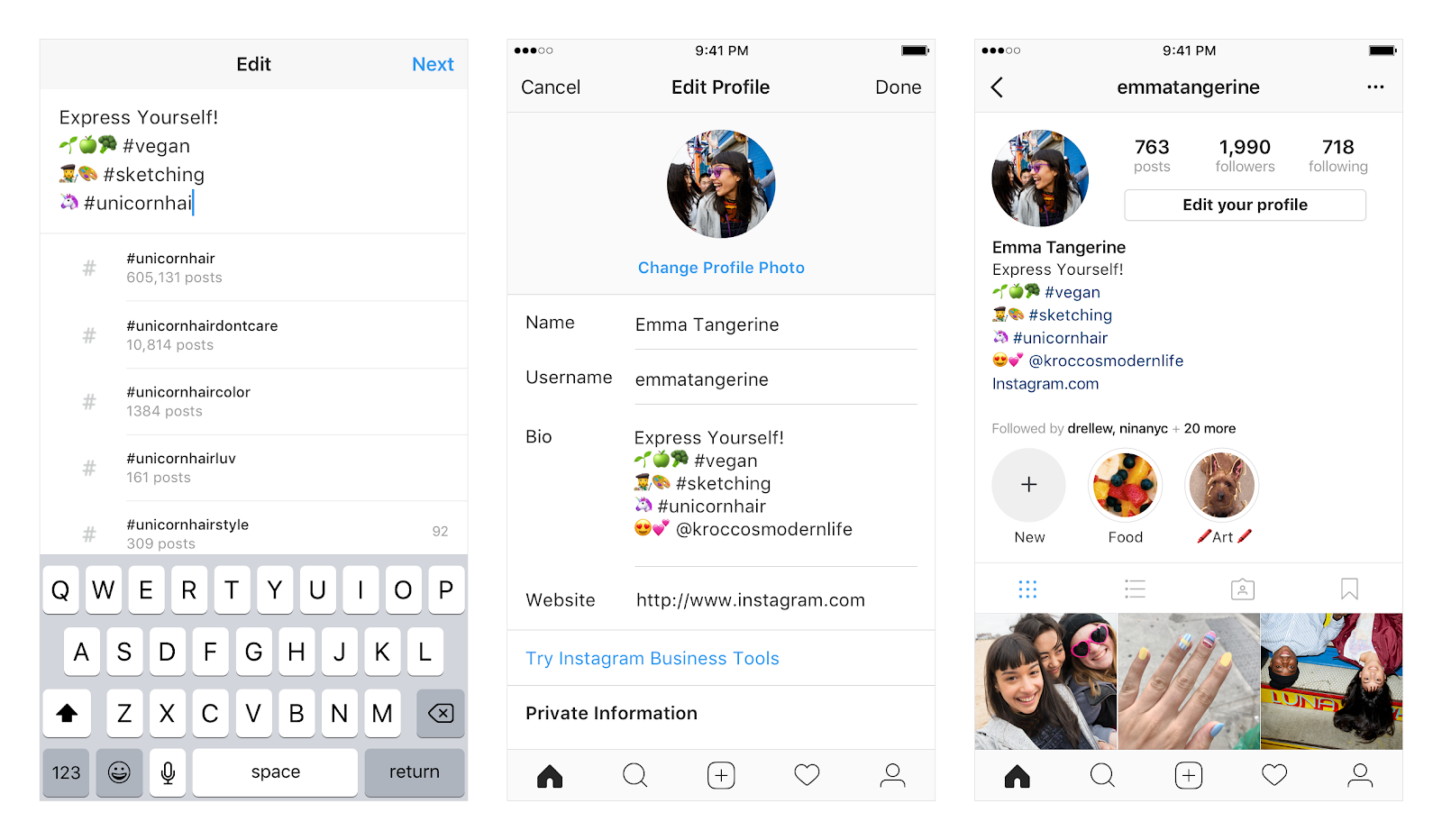 (image source: https://about.instagram.com/blog/announcements/introducing-hashtag-and-profile-links-in-bio)
If your Instagram bio link is not working, check if it's in the right section. If you don't paste it into the Website box, it will not be clickable. It's also a good idea to update your Instagram app.
How to share multiple links in your bio
You are limited to just one URL in the website section, but some services allow you to share multiple links in your bio.
You can use apps like LinkTree to showcase multiple links to other social platforms, website sections, or articles where your product was mentioned. The links are presented as a list of clickable buttons. You can choose the color and style that match your Instagram profile or brand colors.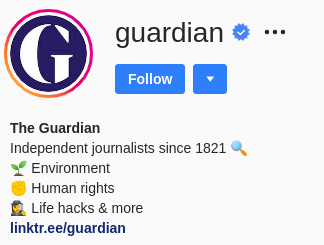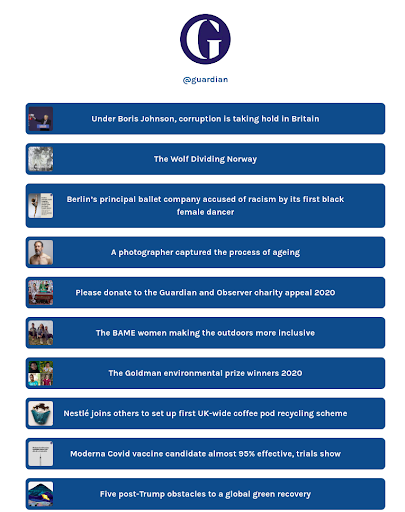 There are also services that create a more native Instagram experience. Your users will see an Insta-style photo grid. When the users tap the post that caught their attention, they are taken to a relevant page on your website.
How to add a link to Instagram captions
Instagram captions have the same restrictions as Stories. You can't add a clickable link to any post, but if you have a business account, you can pay for a sponsored post with a call-to-action at the bottom of the post. Yes, Instagram lets you share links if you pay for them. The ads cost usually is anywhere from $0.20 to $2.00 per click. These posts will appear to your target range even to users who don't follow you. Choose your design carefully, and make sure your links are relevant to the posts in which they appear.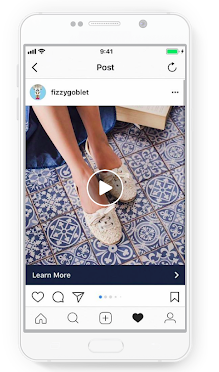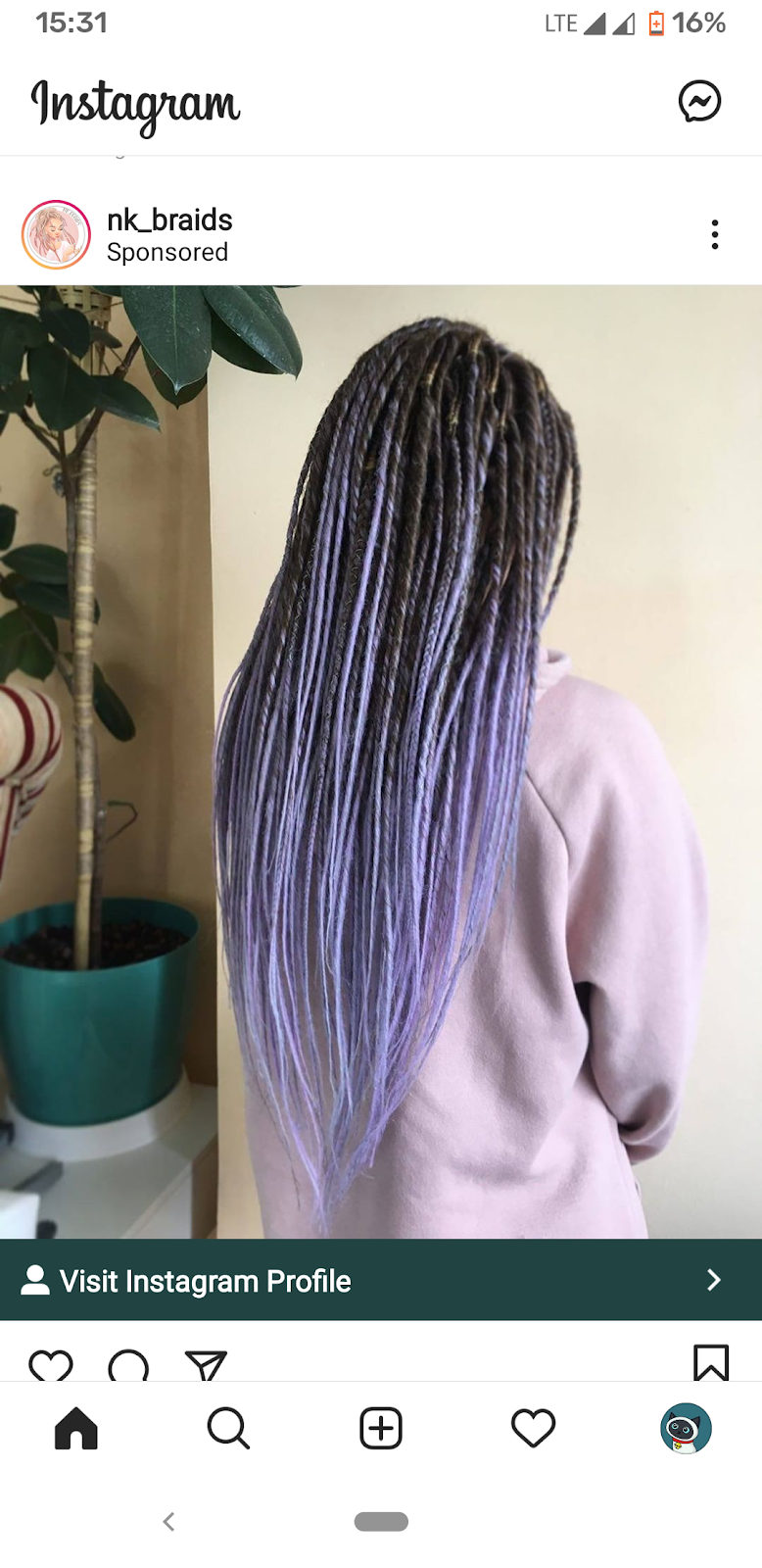 The simplest way is to create a promotion for an existing post right in the Instagram app. Simply go to the post and click the 'Promote" button under it. Choose an existing Facebook Page, or create one if you haven't yet. Then, choose who will see your ad and for how long, decide how much you want to spend. Then tap Create Promotion, and you're all set.
Another option is to go to Facebook Ads Manager, which will offer you plenty of ways to customize your ad.
How to add a link to the Instagram story
Adding links to stories comes with a catch. Instagram only offers the 'Swipe up' option. What is swipe up on Instagram? With a swipe up link added to a Story, viewers can simply tap on the arrow at the bottom of their screen or swipe up on the Story to follow the link.
The catch is that you need a business account with 10k followers or a verified account. Getting to 10K subscribers can take time and, of course, it might be unnecessary for a small local business.
Getting a verified badge is reserved for the accounts of public interest, but pretty much anyone can apply to get one. However, Instagram is very picky about verifying accounts.
Here's how you add a link to your story in that case:
Take a photo or choose one from your camera roll. After you've added text, stickers, or filter, click the icon that looks like a chain.

Tap '+URL' to add a l

ink to your website. Or you can choose to link your story to your IGTV video.

Paste the URL into the text box.

On an iOS device, tap Done. If you're using an Android, tap on the green check.

If the chain link icon on the story is highlighted then a URL is successfully linked.

Each story plays for 15 seconds, so the users don't have much time to react. Don't forget to add a clear call-to-action to your Story. The 'See more' link button isn't obvious, so it's better to tell the users what exactly you're linking to. You can also use a highlighter tool or stickers to attract attention to the See More link.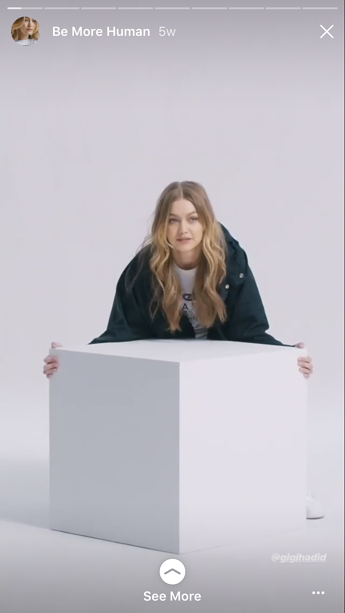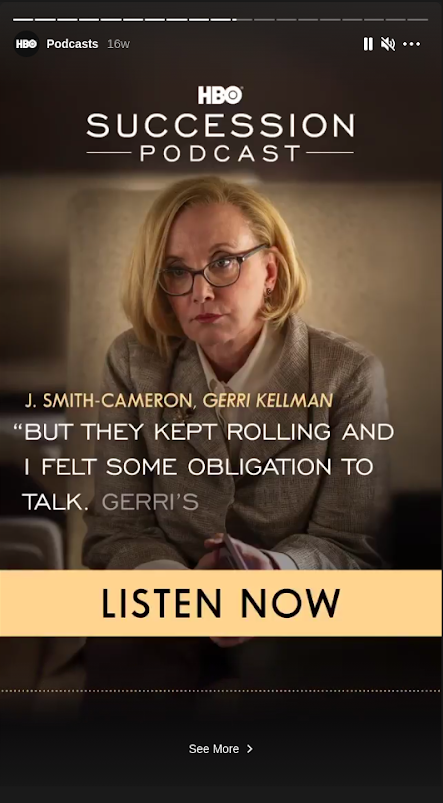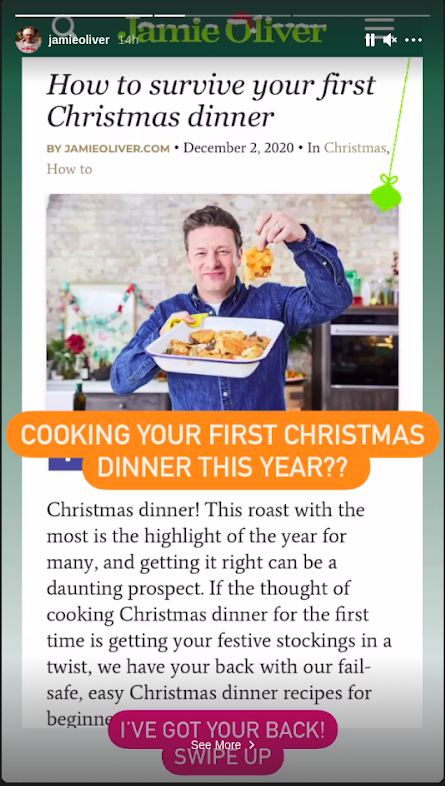 Stories disappear unless you highlight them, so it's a great way to post new or time-sensitive content. You can save stories with links in the highlights section of your profile. They will stay between your bio and photo grid.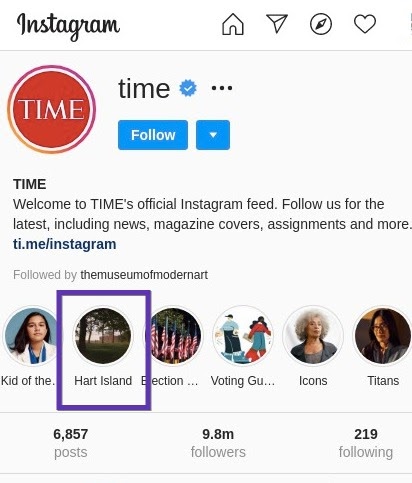 (image source: https://www.instagram.com/time/)
If your account has less than 10000 followers, you can't add a link to the Instagram story, but it's not the only option to maximize your users' engagement. Post stories that link back to your posts or IGTV. Share relevant profiles or posts.
Turning on Instagram Shopping allows you to share links to your products.
You can also tag products from your Shop in Instagram Stories so that users click the 'View on Website' button to go straight to the product page on your website. Some features, like adding links that bring people directly to your Instagram shop, are available only to US users at the moment. However, Instagram is updating the reach regularly, so it might be soon available worldwide.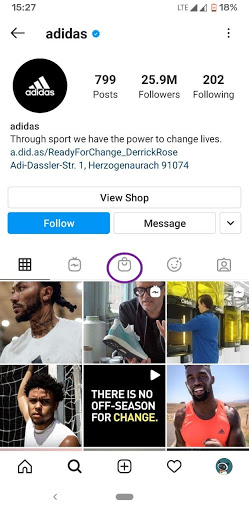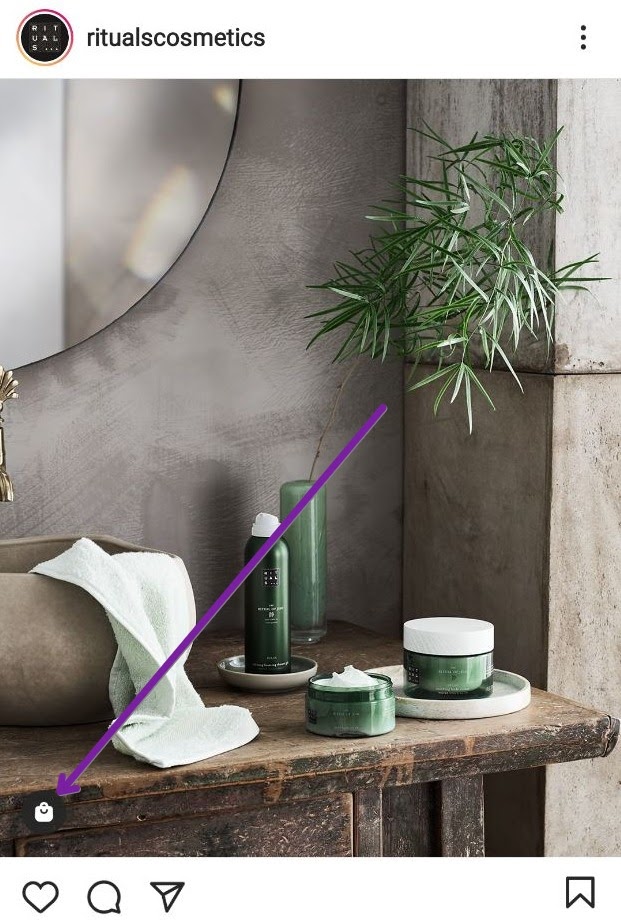 (image source: https://www.instagram.com/adidas/)
Can you post links in Instagram comments?
The short answer is no. There's no way to add a clickable link to the comment section. Instagram probably doesn't allow clickable URLs due to its spam problem. Instagram does a good job of removing them, but even more fake accounts appear. So, there are no signs the links are coming to captions soon.
However, if you need to respond to the customer's request with a link, you should use something short and easy to remember. Then your customers will be able to type it into their browser or copy it if they're using the desktop Instagram client. To create a memorable link, you can use a link shortening service.
How to add links to direct messages
Instagram direct messages (DMs) are private messages between two users or a group of users. Access your Instagram direct on desktop and mobile by clicking the paper plane icon.

The DMs are private, so if you reach your customers there, they will treat it as more personal communication. You can send a message to any brand or user. If you send a message to someone who doesn't follow you, it'll appear as a request in their inbox. You can share links when you respond to a customer's question. To make that link more attractive and concise, you can shorten it with a link shortening service like piar.io. In addition to making links shorter, it provides a preview for your content. So, instead of seeing just a link in their DMs, your customers will see a preview with a picture and information about your website.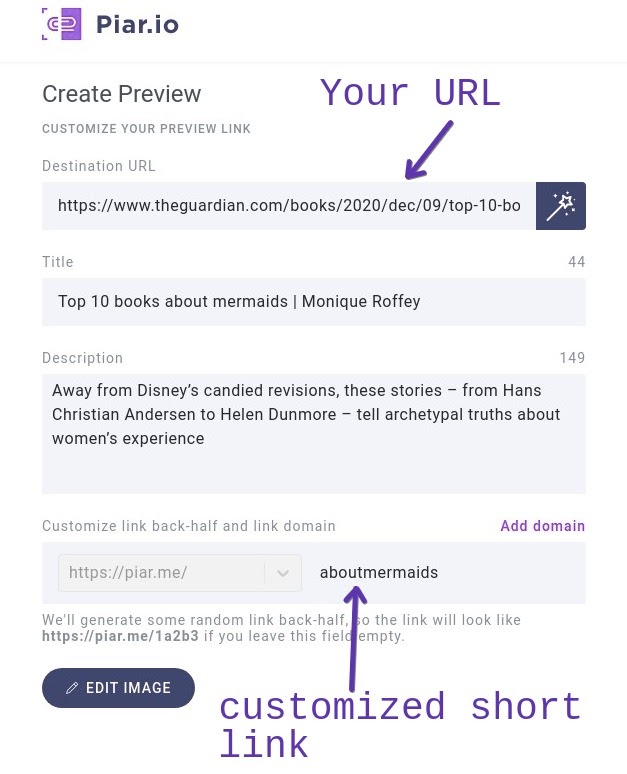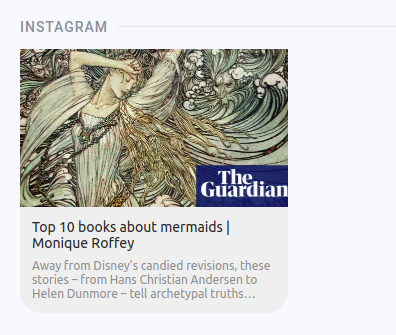 You can also set up quick replies to share links via DMs. Quick replies are previously formatted responses you set up and then paste into direct messages to avoid creating them from scratch. This feature is limited to business profiles. To set up quick replies, go to Settings and then Business.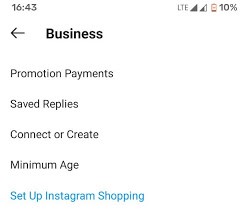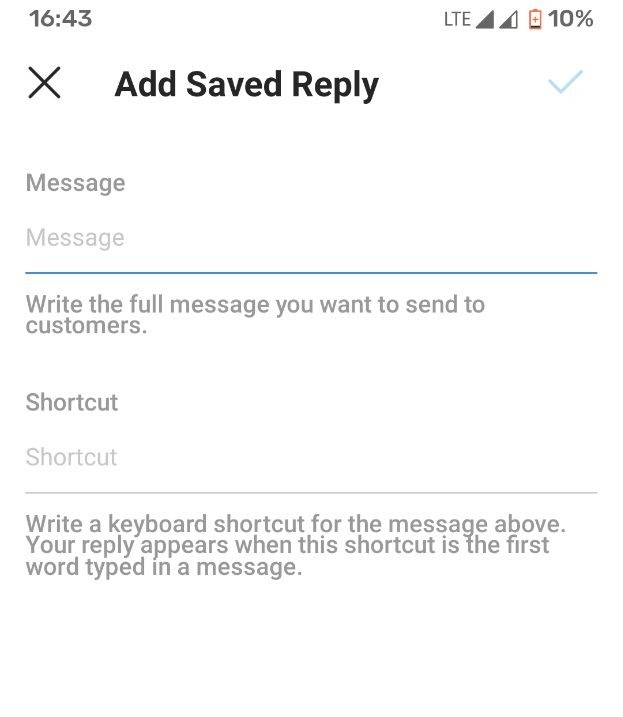 Create a message in the Saved Replies section and select a keyword so you can have the reply you need at your fingertips. Some popular quick replies are frequently asked questions, opening hours, or rates you offer. Tailor them to your customers' needs.
Sharing links in quick replies might also be a great chance to turn new followers into qualified leads. Offer them a discount or some exclusive content in exchange for answering some questions. For example, with the help of Piar.io, you can edit the link, so that it matches your marketing goal.
Share links on IGTV
There are many options for sharing your video content on IGTV. You can include a clickable URL in the description of each IGTV video. To expand the description and access your URL, the users need to tap on the little arrow icon next to the title. So be sure to remind them to do just that in the video. This type of link is available to any type of Instagram account, whether or not they've reached 10000 followers.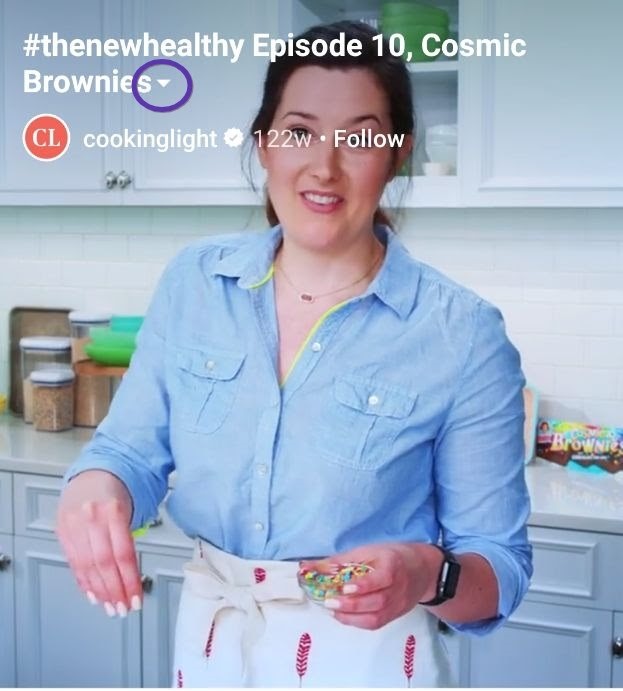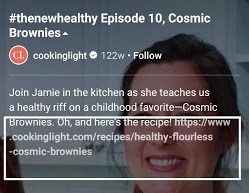 Summary
We cover the ways to share links on Instagram: on your bio, direct messages, link services, promoted posts, stories, and IGTV. There are more options for you if you're willing to pay for promotions. Don't set up only one method, though. Use all the available options to drive users towards conversion. The popularity of Instagram makes it all worth the effort.