NY Times claims sharing information is a part of human nature. And now we're sharing more content from more sources. When it comes to business, for your professional accounts to be successful, you have to look for more effective ways to interact with your customers. In this article, we discuss vanity URLs as a way to make your links more trustworthy so that people are more willing to click on them. We'll cover how to use vanity links to support your marketing efforts.
What are vanity URLs?
We'll start with a vanity URL definition. A vanity URL, or a branded link, is a long URL that has been changed into a custom short link. It has a custom domain name, with your brand name or a keyword for your business. Also, it retains all the tracking features, but looks short and clear something like click.mydomain.com/my-product.
The term sounds technical, but it's a great marketing tool worth using. You can share it across social media, email, and see how well your links are doing.
Short links vs Branded links
When you use a generic link like bit.ly/ah4hg5, you are tied to bitly domain, and the links URLs belong to them. When you use your own domain, all the links belong to you. In our example, you see two brands. Pull and Bear uses branded short URL, and Tally Weijll opts for the link.tree service.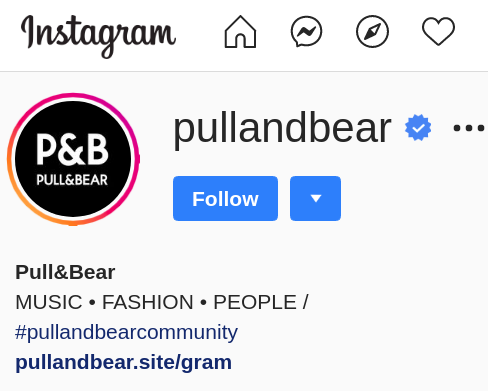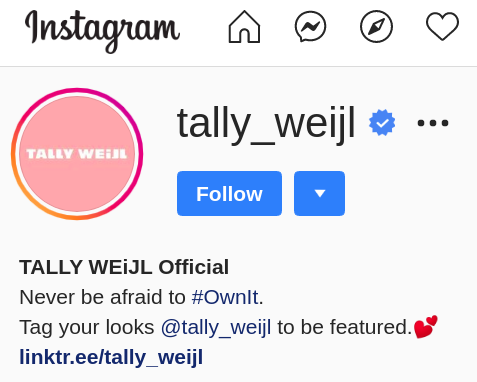 Generic links have a long history with spam. For example, Google could blacklist Bit.ly due to safety reasons, and you wouldn't want to have your links down because of that. What's more important, it might make your customers wary of clicking on the links that have generic names.
If you choose link branding, you won't depend on your service provider. However, shortening services make for a seamless sharing experience. With the risen concern for safety and authenticity on social networks, it's better to use the link shortener with a custom domain.
Vanity URL examples
Vanity links are a big part of social media. You deal with them inside each network if you don't want to stay with the generic name of user638366. Or, your username will become a part of your link. For example,
On Instagram: https://www.instagram.com/nasa/
On Facebook: https://www.facebook.com/NASA
On LinkedIn: https://www.linkedin.com/company/nasa/
On Twitter: https://twitter.com/NASA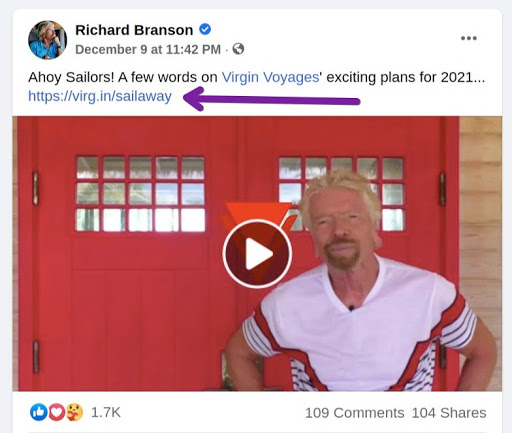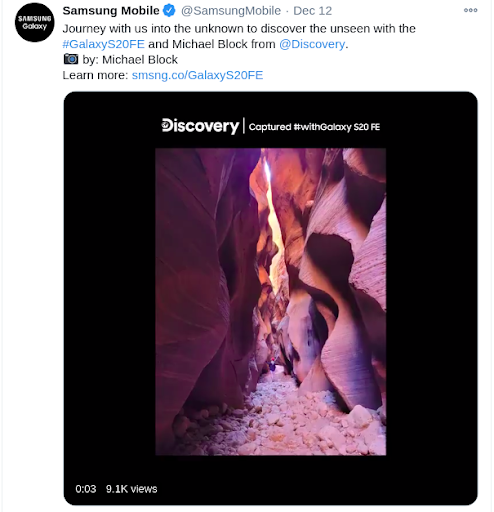 Another way is to use branded links to make your website name look shorter.
For example, nyti.ms (New York Times), huff.to (Huffington Post), and lnkd.in (LinkedIn).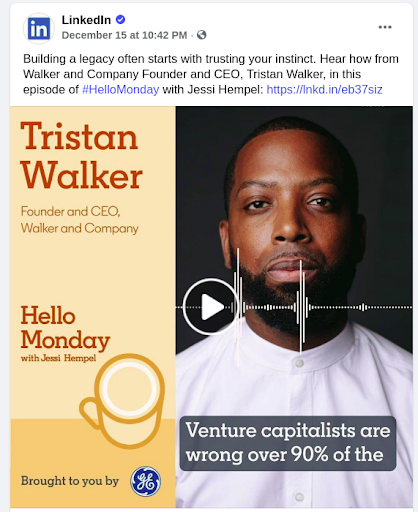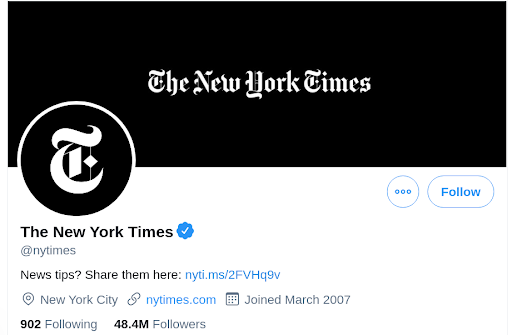 Why use vanity links
Of course, you don't have to use vanity links all the time, but combined with a marketing strategy, they can come in handy. Let's see why you might want to use vanity links.
They raise brand awareness
Sharing content with a branded domain will make your brand more visible and provide brand recognition. People associate your content with a specific branded short link. You can even extend your branding to Zoom with a branded URL so that your host page sets you apart as more professional.
They make your links trustworthy
Trust gets increasingly essential; it raises click-through rates by 39%.
It means that you tell people where your link will take them before they click. Even if your link is legitimate, people still may feel reluctant to click if it's vague or is too complex.
They are a must for link management
You'll be able to edit or delete your link. It might be useful if you're fixing someone's error. Or you can update the link to lead to the most recent information, for example, a link in your Instagram bio to lead to your newest podcast. It will also make things easier if there's a group of people working on your marketing.
Include a keyword in the URL slug of your link. It's the keyword after a slash. Follow Google's recommendations to make your URLs more effective. URL shorteners will give you control over UTM parameters and keywords, and your links will be both SEO-friendly and pretty.
Your link should be
Short

Readable, you can use hyphens to break up words

Without extra words, like 'and' or 'the'

Without Punctuation

With redirects kept to a minimum

With a descriptive domain

With lowercase letters and standard characters
So branded links would be the best way to optimize your URLs for SEO.
A short URL is cleaner, but it still might be difficult to remember. Choosing a vanity URL makes it cleaner and more memorable. People might have problems with their attention spans, so the sooner they'll click on your link, the better.
Build custom audiences with retargeting pixels, for example, Facebook pixel or Twitter Tailored Audiences. You can include multiple retargeting pixels, and you will tag everyone who clicks that link, but your link will still look short.
People are more likely to buy a product recommended by a friend, so let the word of mouth marketing work its magic. And also, vanity URL consists of words, not just a string of numbers and letters. So, it'll be easier to share even if you have to dictate someone the link.
The links would look better if you add them to emails, online presentations or press releases. And, of course, they will make your affiliate links more appealing. What looks better "yoursite.com/?affiliate_id=12345" or "yoursite.com/best"?
Vanity links are also easier to share when your brand is mentioned in a podcast.
They look

better in print
Forget about the link that doesn't fit your branded tote bag design. With vanity URLs, you'll be able to add a clear link to your merchandise.
You don't lose your UTM trackers
Even though the links are short, you still can analyze your traffic.
If you're creating ads on multiple platforms, you got to know which ones drive the most traffic to your website. You can follow customer behavior on Google Analytics or use a link shortening service that provides analytics, like piar.io.
Create your link preview using Piar.io
How to create and use vanity URLs
So now you know why vanity URLs are such a good idea for your business. We'll show you how to create one and share vanity URLs best practices.
Here's what you need to know.
You can use your domain to create vanity links. For you to do it, you need to own the domain and be able to adjust DNS settings.
Choose your hosting service. If you don't already have a domain you want to use, you need to buy one using a domain registration site like

GoDaddy

.

Create a vanity URL. The first half of your domain will be your company's name, but you don't have to opt for .com in your TLD (top-level domain). It could represent your niche. Check if your name is available in domains like .social or .finance:

example.finance/_short-url

. You can change the subdomain as well so that it describes the content you're sharing and informs your users. The location-specific URL works well if you plan to share information about your local community. You can change the slug, the part after the slash, every time you update your link. The keyword will depend on where you link it to.

Set up DNS settings. Here's a

detailed how-to

on Google Domains. The process will differ a bit, but every host has its set of instructions. In simple terms, you'll be creating a rule saying that if a customer visits

mywebsite.com

they should see the page located at

newcampaign.mywebsite.com

.

Once you've made all the changes, you need to wait. Web hosts advertise that you might need to wait up to 24 hours. Once you have got everything, just add the domain to your link shortener. You can set it up in piar.io.
You can contact our support team to confirm that the right set up is in place.

Paste the link you want to shorten and customize. Choose your domain. Customize your link thumbnail picture.

Add call-to-action to the slug.

The shorter, the better. You might also want to stay away from obscure words. If possible, don't use slashes or dashes. Consider capitalizing the first letter of every word in your URL.
Social media
Vanity links are big on social media. You even get one for your personal account—for instance, facebook.com/YOURNAME. The same goes for your business pages. Of course, on some networks, you'll be able to change your name only once. And if you change your username, the link will change as well. Imagine, someone, seeing your link on old merchandise and … well, nothing because this link leads nowhere. However, if you use a link shortener, you'll be able to edit this link, so that it leads to your new profile.
Let's see how to change a link for social media with piar.io
Go to '+Create new'

Type or paste your link

Edit the description and add the picture. Or, if you want them to be added from your website, click the 'Magic' icon.

Choose your link domain. You can either use piar.me or use one of your custom domains.

Click 'Generate link'.
You'll see all the previews for the social networks or messengers on the right. Link previews will contain a title, description, and a thumbnail image.
Offline sharing
Custom short links are easily added to marketing material such as business cards and flyers, helping your offline connections find you in the digital world. And because they are easy to vocalize, they can be slipped into any conversation or mentioned in a podcast. If you're planning to do just that, create a branded link that is easy to pronounce.
Vanity links can create connections between the offline and digital world, reinforcing your brand.
Offline marketing is still very much the thing, so you can include vanity links onto subway signage or print ads to direct customers to your landing page. Of course, using custom URLs will allow you to monitor your offline campaigns just like you would track your digital marketing channels.
Email
Imagine the situation where you sent a newsletter, and the link turned out to be dead. With a link shortening service, you'll be able to change the link destination without having to send all the emails again.

Another way to use vanity links in email is by providing a quick reference to places people can connect with you by including them in your email signature. You can do that by pasting your short link or by adding a hyperlink to text. You can easily hyperlink text in your Gmail drafts by clicking the hyperlink button or by using the CTRL (or COMMAND) + K option on your desktop.
Summary
Vanity URLs are links branded for marketing purposes. So take your long URL address and turn it into a short customized link, which is more trustworthy, consistent with your brand, and easy to share. It will also help you track your efforts better and improve your ads' performance.
Different services can help you with creating great vanity links. We checked out piar.io because not only it creates links with your custom domains, but also shows you link previews and analytics.